Cybersecurity Assessment Rapid Worksheet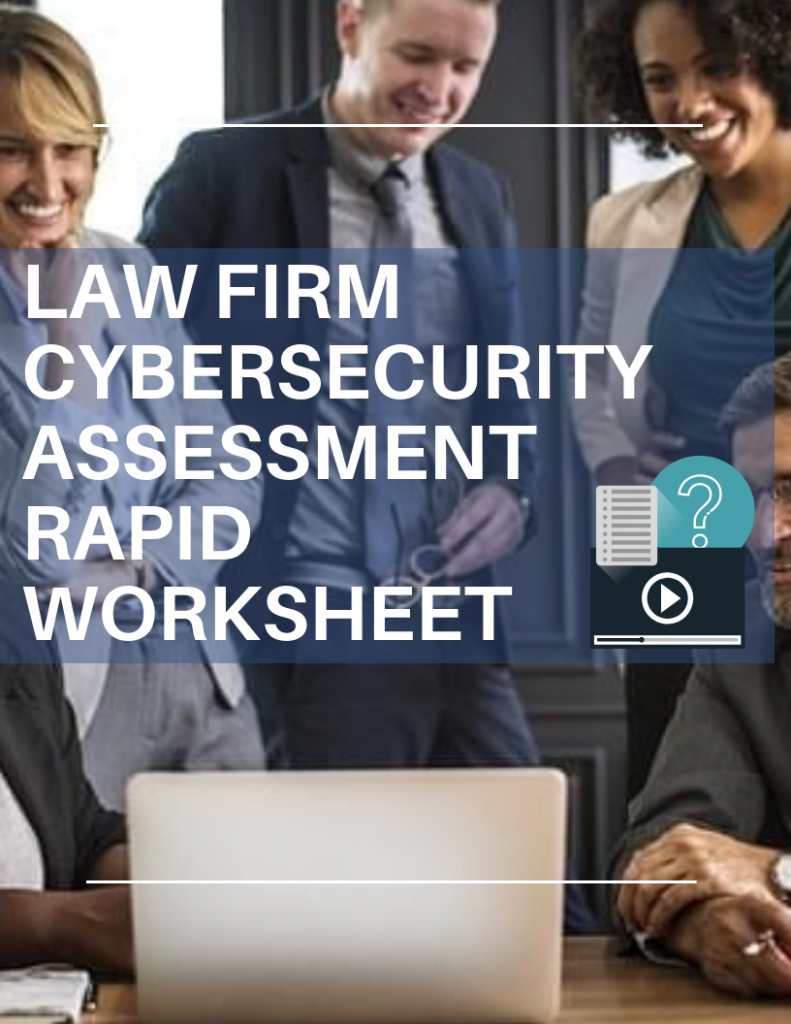 Know in 5 minutes if your firm is adequately protected from hackers, if your staff can infect your entire network with a single click and if everything reasonable is being done to protect your firm?
You are well aware that Cybersecurity is a more specialized skill than just computers and servers support and updates.
But who has time to verify if your outsourced IT professionals really know what it takes to help a law firm implement a solid cybersecurity strategy?
Need a quick way to double check if you're being adequately protected?
Use the form on this page to get your FREE Cybersecurity Assessment Rapid Worksheetand verify Your Firm Is Secure In 5 Minutes.
The Cybersecurity Assessment Rapid Worksheet has been downloaded by 100s of US law firms to verify the status of their security.