Backup/Disaster Recovery
On-Premise, Microsoft Office 365 & Azure Backup and Disaster Recovery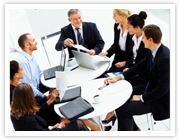 Is Your Data Backup Solution Really Keeping Your Business Safe? "I don't feel truly protected with the data backup solution I have now, but I don't know how to change it." Do you worry about things like this?
With strategic Disaster Recovery solutions from SpliceNet Consulting, you can rest assured your business and your Computer Hard Drive Backup system are safe and sound in Cincinnati, Columbus, and Louisville.
When you partner with SpliceNet for Business Continuity Planning and Disaster Recovery, we will always:
End your anxiety over natural and manmade disasters that could put you out of business, by providing Data Backup solutions for Data Backup that protect no matter what comes your way.
Cut down on lost productivity after a disaster, with practical strategies for Recovery and Back Up that will have your business running smoothly again in no time.
Stop relying on old-fashioned tape backups, with modern Business Continuity solutions that continually back you up.
We can give you the power to stop worrying about your irreplaceable business data and focus on running your business.
Even in the event of a major disaster, backup solutions from SpliceNet can keep your business going strong. Serving Cincinnati, Columbus, Dayton, Lexington, Louisville and throughout Ohio, we offer truly stress-free solutions for businesses that need reliable data backup and computer hard drive backup.
Whether your company is in need of Business Continuity, Online Backup, Hard Drive and Data Backup, Computer Backup, Online Disaster Recovery Plan, Virtual Data Recovery, Hard Drive and File Data Recovery, Computer Recovery, Remote Data Backup, or Offsite Data Backup & Recovery Services, we can help with dependable service and support.
When it comes to your business and all you've achieved, it's better to be safe than sorry. Let us show you how Disaster Recovery and Data Backup can help you achieve your goals.
---
Areas Covered
We deliver stress-free Law Firm Cybersecurity, Technology Consulting and Marketing to businesses in Cincinnati, West Chester, Mason, Covington, Newport, Blue Ash, Anderson, Western Hills, Colerain, Maineville, Deerfield Township, Fairfield, Hamilton, Milford, Oakley, Norwood, Liberty Township, Loveland, Lebanon, Dayton, Columbus, Indianapolis, Louisville, Columbus, Lexington, Fort Wayne, Cleveland, Frankfort, throughout Ohio, Indiana, Kentucky and the United States.
Local experts who can help and visit your business on-site: Cincinnati Law Firm Cybersecurity, Columbus Technology Consulting, Louisville Marketing, Cincinnati Backup and Disaster Recovery, Columbus Information Technology Consulting, Louisville Cabling and Office Moves, and Cincinnati Anti-Virus and Security.