Get Your Clients Calling Again Post-COVID-19 Quarantine
Make Your Clients Confident You're Ready To Business Again.
How can you get Clients calling again? You are ready to return to the office and get back to business but your clients (and staff) are still concerned about getting infected by COVID-19. Until you let them see your efforts to keep them safe, they're looking elsewhere. Not to mention it's your social and likely legal responsibility to take certain precautions.
Get Our 57 Point Checklist And Get Your Clients Calling Again
The Checklist
is your guide to:
Guide you how to get your clients ready to do business with you again.
Steps to let your client know your office is safe.
Important items to keep your staff at ease.
Help you fulfill your state and CDC recommended guidelines.
Fill out to form on this page to get the Checklist.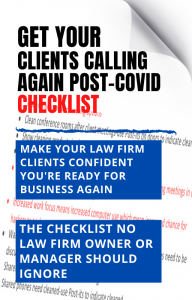 Complete this Form NOW to Get The Checklist And Get Your Clients Calling Again
Important! We hate spam as much (or more!) than you and promise to NEVER rent, share, or abuse your e-mail address and contact information in
any way.
If you're less than 100% sure about your security and monitoring tools, you need to reach out to SpliceNet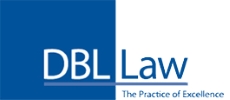 If you're less than 100% sure about your security and monitoring tools, you need to reach out to SpliceNet
We decided to partner with SpliceNet Legal Tech this year to enhance our security posture, expand ...Read More
Rob Andres
IT Director
Dressman Benzinger LaVelle, PSC