How Does Your Current
Computer Guy Stack Up?
Take this quiz
to find out!
How can you tell if you are receiving poor or substandard service? How do you know if your computer guy is doing everything possible to secure your network from downtime, cyber-criminals, data loss, or other frustrating and expensive disasters? Could your current computer guy actually be jeopardizing your network?
If your computer support company does not score a "YES" on every point, you could be paying for substandard support.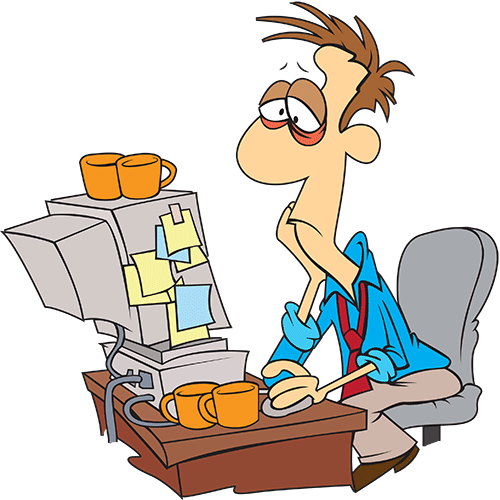 Do they respond to emergencies in 30 minutes or less?
Are they easy to reach when you need them for non-emergencies?
Do they offer ongoing maintenance to keep your systems running smooth?
Do they proactively offer new ways to improve your network's performance?
Do they provide detailed invoices that clearly explain what you are paying for?
Do they complete projects on time and under budget?
Do they follow up on your support requests quickly?
Do they offer a guarantee on their services?
Do they arrive on time and dress professionally?
Do they have other technicians on staff who are familiar with your network in case your regular technician goes on vacation or gets sick?
Do their technicians maintain current vendor certifications and participate in ongoing training?
Are you confident they aren't learning on your time?
Do they give you their full attention rather than seeming constantly rushed?
Are they adamant about backing up your network and having a disaster recovery plan in place?
Do they offer to meet with you regularly to review your business plans, your network status and their own performance in supporting your company?
Do they provide frequent updates, status reports and follow-up calls and e-mails so you don't have to manage their progress on projects?
Do they offer flat-rate or fixed-fee project quotes, rather than giving themselves a wide-open playing field with "time and materials"?
Stop paying for sub-standard
support today!
Because you're a prospective client, we'll give you 2 FREE hours of network support to prove that we can do a better job than your current computer guys.
For FREE, we will come to your office and…
Check your network's current security against hacker attacks, theft, worms and viruses.
Check your data back-up systems to ensure they are working properly and accurately backing up all of the critical files and information you NEVER want to lose.
Perform a quick network "tune-up" to make programs and files load faster.
Discuss a project or upgrade you are considering, or give you a second opinion on a quote you have received.
To Claim Your

FREE


Support Today
Give Us A Call at


513.252.0212
Claim Your FREE
Support Today
Important! We hate spam as much (or more!) than you and promise to NEVER rent, share, or abuse your e-mail address and contact information in any way.
Their Law Firm Cybersecurity Risk Assessment process was easy and quick

All Law Firms should have them perform a Cybersecurity Assessment
We're a 100-person firm in Chicago and we called on SpliceNet Legal Tech because of their great reputation. Their Law Firm Cybersecurity Risk Assessment process was easy and quick yet thorough. It was an eye-opener and helped make us aware of potential risks and how to mitigate them. We subsequently signed up for their FREE Weekly 2-minute Cybersecurity Quiz for our entire staff and it's really made a difference in our end user's cyber threat education. All law firms should have them perform a Cybersecurity risk assessment for them as a cross-check.
Laura T. Sears
Chief Administrative Officer
Gould & Ratner LLP
SpliceNet makes Microsoft Teams A Great Legal Tool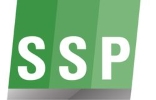 SpliceNet makes Microsoft Teams A Great Legal Tool
Stagnaro, Saba & Patterson has used Office 365 for email and our Office software subscription for a few years, but we've never been able to get much more from all Office 365 has to offer, until now. Jim Gast, CEO of SpliceNet Legal Tech used their 10-person Microsoft Surface Laptop lab and gave our firm a 2-day, hands-on "immersion experience" on Office 365 allowing our staff to discover for ourselves how Office 365 apps like Teams, Planner, Excel & Word co-authoring and more could solve our business problems. Now with the help of SpliceNet, we're beginning to collaborate on case workloads in ways we never thought possible. Don't delay doing your Law Firm Office 365 Immersion Experience with SpliceNet Legal Tech.
Peggy Gruenke
Operations & Marketing Director
Stagnaro, Saba & Patterson Co., LPA