Our Clients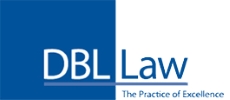 If you're less than 100% sure about your security and monitoring tools, you need to reach out to SpliceNet
We decided to partner with SpliceNet Legal Tech this year to enhance our security posture, expand oversight of our network resources and consolidate the management of our 3rd party security and monitoring services. Jim and his team have delivered on all three of those goals and have exceeded our expectations regarding service and accountability. Jim has spent a lot of time personally making sure that I understand and am able to fully utilize the various tools and services that they provide for us. They've put together a high-value offering that allows law firms access to the kind of resources and expertise previously only accessible to big IT departments with huge annual budgets. I highly recommend Jim and his team at SpliceNet Legal Tech! If you're less than 100% sure about your security and monitoring tools, you need to reach out to SpliceNet Legal Tech to see what they offer. If you're like me (constantly accosted by pushy salespeople), you'll find their low-pressure sales approach refreshing. The free security assessment that they offer will provide some extremely valuable insight, whether you decide to do business with them or not.
Rob Andres
IT Director
Dressman Benzinger LaVelle, PSC
---

All Law Firms should have them perform a Cybersecurity Assessment
We're a 100-person firm in Chicago and we called on SpliceNet Legal Tech because of their great reputation. Their Law Firm Cybersecurity Risk Assessment process was easy and quick yet thorough. It was an eye-opener and helped make us aware of potential risks and how to mitigate them. We subsequently signed up for their FREE Weekly 2-minute Cybersecurity Quiz for our entire staff and it's really made a difference in our end user's cyber threat education. All law firms should have them perform a Cybersecurity risk assessment for them as a cross-check.
Laura T. Sears
Chief Administrative Officer
Gould & Ratner LLP
---

SpliceNet and Office 365 are Awesome
Thank you SpliceNet for helping us convert our old email system to Office 365. We never knew how good it could be not having problems with our email constantly. You're planning and upfront effort proved to deliver on your promises of zero downtime.
Tom Zaino
Founder & Managing Member
Zaino, Hall & Farrin, LLC
---

Now we don't worry about downtime
We appreciate SpliceNet Legal Tech and everything their team has done to address our IT needs. The SpliceNet team helped our firm work through a major server failure without losing any data. SpliceNet also helped us transition to Office 365. Now, we don't worry about downtime, and can stay focused on providing our clients with legal services. We would absolutely recommend the SpliceNet team to any legal firm looking for an IT partner to consistently deliver results.
Rachel Mason
Managing Partner
Mason, Schilling & Mason
---

The area's ONLY Expert
If Jim has something to say about Legal IT, you should listen! Jim and his team has worked with Law Firms and Technology for nearly 20 years and is the area's ONLY Expert (or at least the only one I'd trust). I've trusted Jim and SpliceNet for the last 15 years to manage our firm's technology and keep our data secure. More recently SpliceNet implemented our On-premise Cloud Servers and a Disaster Recovery environment and virtually eliminated our downtime and improved our firm's bottom line by keeping our staff working. I sleep better at night knowing that SpliceNet has things under control.
Mark E. Godbey, Esq.
Owner
Mark E. Godbey & Associates
---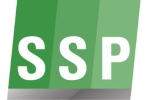 SpliceNet makes Microsoft Teams A Great Legal Tool
Stagnaro, Saba & Patterson has used Office 365 for email and our Office software subscription for a few years, but we've never been able to get much more from all Office 365 has to offer, until now. Jim Gast, CEO of SpliceNet Legal Tech used their 10-person Microsoft Surface Laptop lab and gave our firm a 2-day, hands-on "immersion experience" on Office 365 allowing our staff to discover for ourselves how Office 365 apps like Teams, Planner, Excel & Word co-authoring and more could solve our business problems. Now with the help of SpliceNet, we're beginning to collaborate on case workloads in ways we never thought possible. Don't delay doing your Law Firm Office 365 Immersion Experience with SpliceNet Legal Tech.
Peggy Gruenke
Operations & Marketing Director
Stagnaro, Saba & Patterson Co., LPA
---

Wow, what a difference in service!
I'm SO glad we hired SpliceNet. Wow, what a difference in service! Now our computers work the way they're supposed to and we aren't constantly plagued by frustrating problems. I highly recommend you call SpliceNet today!
Erik Crew
Communications Manager
Ohio Justice and Policy Center
---

Always highly accessible and responsive
SpliceNet is a responsive, knowledgeable, trusted, and valued business partner. Jim Gast and his team consistently work hard to provide value and they are always highly accessible and responsive when business needs require quick information and/or decisions. I highly recommend them.
Louise Sheard
Business Manager
Children's Law Center
---

Consistently been on-point and on-budget
SpliceNet designed and installed an onsite virtualization environment consisting of Windows, Exchange and Time Matters servers that have greatly improved the functionality, stability and reliability of our network. Additionally when we had a failure prior to the new servers, their On-Premise and Cloud integrated Backup/Disaster Recovery system had us up and running in hours rather than days saving us from incredible amounts of lost time and lost revenue. Great response times, dependable on-site visits and excellent remote support have consistently been on-point and on-budget. In addition, I have always found Jim and his team to be knowledgeable, courteous and a pleasure to work with.
David Hey
Director of Administration
Scheuer Mackin & Breslin
---

A Reputation For Being The Finest In Their Field
I first came to know SpliceNet Legal Tech in 2010 while I was working at a mid-size law firm in Cincinnati. In the next year, I opened a private practice and, as my firm grew, I knew I needed technical support from a full-service company. SpliceNet Legal Tech has a reputation for being the finest in their field. In my experience, SpliceNet Legal Tech deserves this reputation because they are always available to fix any hiccups and they take their responsibility of paying attention to my law firm's cybersecurity and data recoverability seriously. With their support, I have been able to use our technology as a tool to help the firm grow and for our employees to be able to accomplish more while in and away from the office. Our systems are now always up-to-date, antivirus and firewall monitored, and servers backed up and tested. Most recently, SpliceNet Legal Tech orchestrated the tech move of our law offices into a new space. Having their technical support took much of the burden off my shoulders during this transition. I'm really glad I made the move to SpliceNet Legal Tech and you will be too. Don't wait.
Andrew Heyman
Owner
Heyman Law
---

Turnaround time is extremely efficient
SpliceNet has been serving us now for close to 10 years. I do most of the corresponding with them so I am fully aware of their services. I have found that the SpliceNet team is fully trained and capable of solving the computer issues that we have come across. I have developed a great rapport with their staff that anytime I place the call to them my turn around time is extremely efficient. Our office has had some problems that we thought would never be able to get corrected but SpliceNet has come up with ways to solve those. I am particularly impressed with the fact that they can communicate situations on the normal person's level so that we can understand. If you have any questions in reference to their services I would be happy to answer them.
Joni Stirsman
Office Administrator
Due Doyle Fanning
---

SpliceNet takes ownership of my problems
The team at SpliceNet is personable, professional and understands my priorities. They are always willing to answer my questions and use plain English rather than "tech speak". SpliceNet takes ownership of my problems, persistently pursues a solution and It gets done right the first time without any surprises charges. We are extremely satisfied with them and in my book SpliceNet is a 10!
Nan W.
Office Administrator
Schwartz Manes Ruby & Slovin