Is It Time To Break Up With Your Outsourced IT Guy
And You Just Don't Know How To Do It?
Are you:
Concerned about how they'll feel?
Worried because they hold the keys to your IT kingdom?
Afraid of making the same mistakes with a new company?
Just not sure how to make the switch without problems?
Let Me Give You The Tools You Need So You Can Rest Easy That Your
IT Transition Will Go Off Without A Hitch.
If yours is like many law firms, you've got a great IT guy (or at least they used to be) that has been with you for many years. But sometimes the relationship doesn't always go the way you wished it would. Can you put a checkmark on any of these boxes?
They're not getting back to you as quickly as they used to.
Seems that some things they need to fix never do.
You've disputed far too many invoice charges with them.
You're not confident in your firm's Cybersecurity posture.
They've ignored your multiple warnings.
The problem is that breaking up is hard to do and there's no easy way around it. Not to mention there isn't an easy process for it…but fear not. I can help.
Use My "Breaking Up" Toolkit
I've created a "breaking up" toolkit you can use to make your transition easier. It includes:
An

Expectations List

for your new IT Provider.

Technical Documentation

and the reasons your IT Guy will complete it right away.
A

Letter & Script

to use with your current IT guy to help you break the bad news.
An

IT Transition Plan

to ensure your law firm doesn't become vulnerable during the change-over.
Of course, we'd like you to consider SpliceNet Legal Tech as one of the potential companies you transition to but in any case, I won't barrage you high-pressure sales calls or marketing materials. I think our 12 Reasons To Consider us and our Law Firm Customer Success Stories below should speak volumes for us.
Download the "Breaking Up" Toolkit using the form on this page or if you want, give me a call to chat about your situation at 513.252.0212.
Thanks, and good luck
Sincerely
James Gast
PS: If you're not considering a "breakup" feel free to still download the kit. The tools will help you hold your IT guy's feet to the fire and shore up your firm's technology documentation.
12 Reasons To Consider SpliceNet Legal Tech
James Gast, Founder and CEO is a 25-year Legal Technology professional
David Myers, COO is an attorney and 15-year Legal Technology professional
James and David both have possessed Advanced Certifications from many Legal Application companies including LexisNexis (Time Matters, Billing Matters and PCLaw), Amicus Attorney, Timeslips, Clio.
The SpliceNet Legal Tech team has extensive experience with iManage/Interwoven, Worldox, ProLaw, LegalFiles, BEC LegalBar and many other legal applications.
SpliceNet Legal Tech exclusively serves the Legal Community with no less than 150 Law Firms served in the last 25 years.
James have taught paralegal courses at 3 different Universities
Spoken for local Inn of Courts, Cincinnati, Dayton and Indianapolis Bar Associations
Presented at the Association of Legal Administrators National & Regional Conferences
Published in the ABA GPSolo, Inside Legal & CIO magazines
Publish a free, weekly Law Firm Cybersecurity Quiz for end-user education
Active in Law Firm Cybersecurity awareness and planning by hosting small discussion groups targeted at law firm cyber-threat preparedness and response planning.
SpliceNet Legal Tech has more documented Law Firm Success Stories than any other IT provider in the region
Complete this form to get the "Breaking Up" Toolkit
Important! We hate spam as much (or more!) than you and promise to NEVER rent, share, or abuse your e-mail address and contact information in any way.
What Some Of Our Customers Have To Say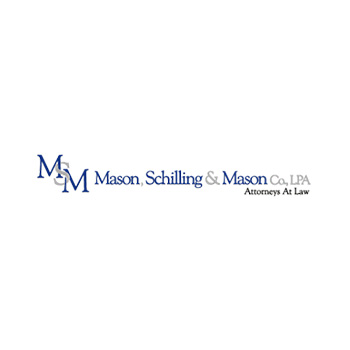 "Now we don't worry about downtime."
We appreciate SpliceNet Legal Tech and everything their team has done to address our IT needs. The SpliceNet team helped our firm work through a major server failure without losing any data. SpliceNet also helped us transition to Office 365. Now, we don't worry about downtime, and can stay focused on providing our clients with legal services. We would absolutely recommend the SpliceNet team to any legal firm looking for an IT partner to consistently deliver results.
Rachel Mason, Esq., Managing Partner
Mason, Schilling & Mason Co., LPA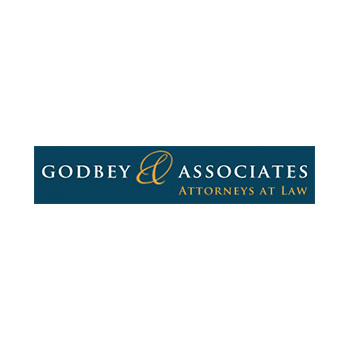 "Area's ONLY Expert."
If Jim has something to say about Legal IT, you should listen! Jim and his team has worked with Law Firms and Technology for nearly 20 years and is the area's ONLY Expert (or at least the only one I'd trust). I've trusted Jim and SpliceNet for the last 15 years to manage our firm's technology and keep our data secure. More recently SpliceNet implemented our On-premise Cloud Servers and a Disaster Recovery environment and virtually eliminated our downtime and improved our firm's bottom line by keeping our staff working. I sleep better at night knowing that SpliceNet has things under control.
Mark E. Godbey, Esq., Owner
Mark E. Godbey & Associates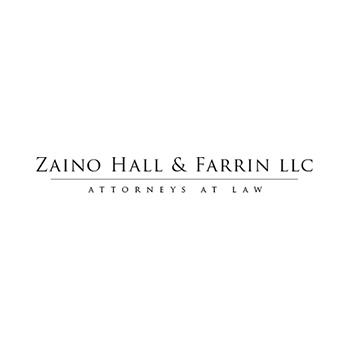 "SpliceNet and Office 365 are Awesome."
Thank you SpliceNet for helping us convert our old email system to Office 365. We never knew how good it could be not having problems with our email constantly. You're planning and upfront effort proved to deliver on your promises of zero downtime.
Thomas M. Zaino, Founder and Managing Member
Zaino Hall & Farrin, LLC